The house were i grew up
Privet Drive lies in the village of Little Whingingwhich was located in the county of Surreynear London in the southeast of England. The neighbourhood consists of a number of almost exact replications of the Dursley residence — row upon row of executive houses for executive people.
It was a two bedroom condo with one bathroom, one living room, one kitchen and one dining area. The apartment complex was very safe, gated from the upper middle class streets of the area. I grew up roller blading, swimming and playing tag in these nonthreatening courtyards.
It was a nice combination of independence and community. All of my friends lived in large homes with big back yards full of trampolines, tree houses and swing sets.
Their food was kept in its own separate room from the kitchen which I later learned is called a pantry.
The girls all had their own phone lines pre-cell phone eratheir own TVs with cable and VCRs, beds underneath beds, toys falling on toys, clothes leaning on clothes, and some even had their own bathrooms.
Needless to say, it was always suhweeeet when I would choose whatever flavor poptart I wanted in the morning after a sleepover—a poptart and a glass of Coca Cola—or when their grandmothers gave them a doll they already had that doll would come home with me!
At home, we had a few cabinets for food. I shared the little square bathroom with my parents, and when my little sister was born, I shared my room with her for a few years. My parents were still are award-winning educators and writers passionately allied with intellectualism, social justice and multicultural arts.
I was very aware of entities like poverty, privilege and power as a kid. Our little family had plenty of luxuries like two cars, annual super exciting, adventurous vacations, big piles of Christmas gifts on Christmas mornings, dessert after dinner and not only new shoes for every school year, but also new sneakers or ballet shoes for every new athletic season I dove into.
College was always on the map for me. There was never any doubts or concerns about my getting in and going. In middle school, however, when I transferred to an affluent prep school, my perceptions started to change.
The differences between the peers I studied with and I grew more obvious. These kids were were even richer than my elementary school friends, and we were older, more self-conscious and moody.
Many times I found I could relate more to the teachers than to the classmates. They did whatever they could to make sure we both got elite, private and prestigious schooling.
I vividly remember that a lot of times it sucked for him, working there. How aggravated he was at the wastefulness and superficiality of the school, how racially un-diverse it was, in the most diverse city.
It seems shocking how just a half a mile away from this fancy school rests a very poor community of citizens. Here, people hung out on their bicycles and stoops trying to stay cool, while my peers and I swam around in an olympic sized swimming pool with a view of the ocean.
While my brain grew with academic energy and abilities, it was also stuck in a strange zone of feeling underprivileged while knowing that in the great span of things I was obviously privileged.
My pens were blue or black BiCs not hot pink or turquoise sparkly gel. A lot of my uniform shirts were handed down from abandoned lost and founds. The benefits of this attitude meant little to me as a teen of course. I was looked at differently. I had my friends, but even these great friends harbored much different personal lives.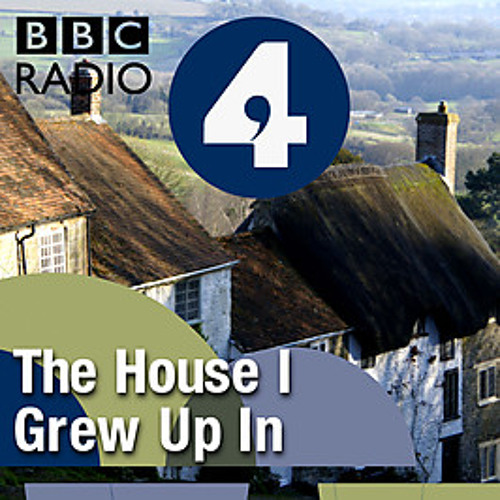 Yep, I got teased for having a four door automatic vehicle. Let me tell you that regardless of my privileges, due to the extreme social environment, I experienced a feeling of exclusion, of being pitied even. Naturally, I experienced expected waves of shame and inadequacy, feelings which in the real world would seem unsubstantiated, but in this hyper world of wealth, I think they were perfectly natural.
While my intellectual abilities grew stronger and more competitive every year, ironically my social self esteem wobbled on a thin wall of insecurity and survival. I fit in, but really I could never fit in.
Unlike most teens, I had a car, was going to college, excelled in sports and fitness, but at this school, none of that was quite good enough.
Especially not our small clean apartment, which I so luckily and gratefully can call home.Christopher Robin is a character created by A. A. grupobittia.com appears in Milne's popular books of poetry and Winnie-the-Pooh stories and is based on Christopher Robin Milne, the author's grupobittia.com character has subsequently appeared in Disney cartoons.
English quiz about 'Relative Pronouns- Which & Where'. This free intermediate grammar test includes quiz answers & results. No sign-up required. I still to this day miss living where I grew up. Imagine a huge U shaped house built out of nice red brick and wood, sitting right o top of six bright green acres.
In the back of the house we had a big deck next to a huge built in pool with an extra bouncy diving board.
Leave no story untold with our Full Story ticket
I grew up on an old dairy farm in the country. We had older ladies knock on the door all the time and ask if they could come in because they were raised there, or their husband lived there when they got married so many different stories. My mom would give them tea, and I'd sit there and listen to them tell the story about our house.
The House We Grew Up In: A Novel - Kindle edition by Lisa Jewell. Download it once and read it on your Kindle device, PC, phones or tablets. Use features like bookmarks, note taking and highlighting while reading The House We Grew Up In: A Novel/5().
The House We Grew Up In is a family saga with a strong focus on the impact having a family member who is an excessive hoarder has on that person and the rest of the family.
This is not a whimsical family tale, but one that at times is /5.